| | | |
| --- | --- | --- |
| | Contracts | |
| | New Contracts are now available in the offices. | |
| | | |
Building Corporation

This year marks the 75th anniversary of Local 1426. To celebrate, the annual Building Corporation meeting will be held Saturday, December 14th at 3:00pm at the Hilton Garden Inn in Grand Forks. There will be a distribution of years of service pins along with a raffle and door prizes. This meeting is for current and retired members only. A social will be held immediately after, with families encouraged to attend. Dinner will be served at 5:30pm.

**Please RSVP by December 6th so we may plan accordingly.**
75th Anniversary Watches

75th Anniversary watches are available to order for $95 each. Band and watch face colors are interchangeable. Band options: Silver and Gold, Black, Silver. Face options: White, Black, Blue. Please call 701-232-1637 to place an order.

Pocket watches are also available to order for $85 each.
| | | |
| --- | --- | --- |
| | Job Sites | |
| | Local 1426 Electricians on area job sites. | |
| | | |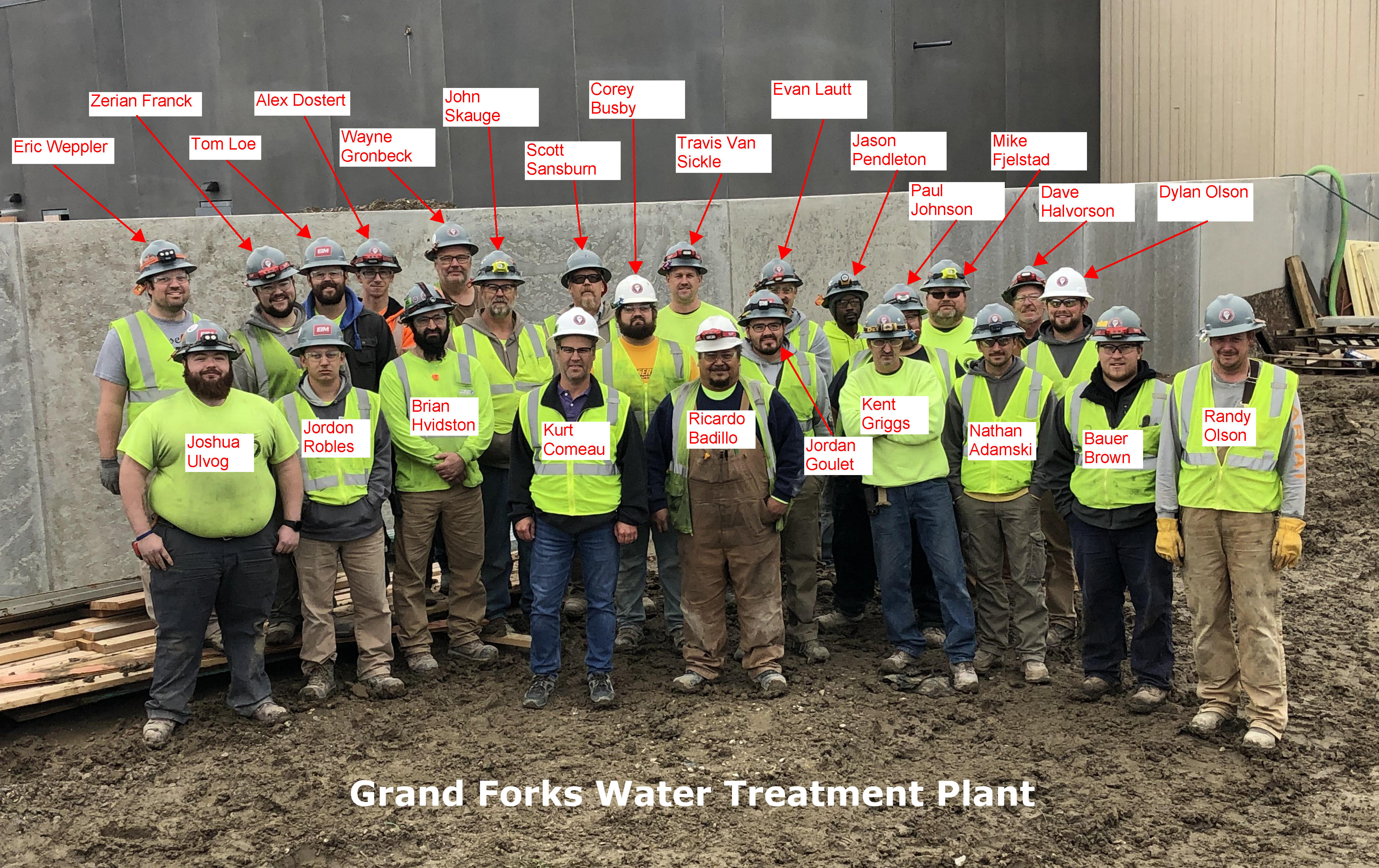 BUILDING & TRADES

"A" construction members are now required to participate in Building & Trades at a fee of $54 per year for North Dakota residents and $26.80 for Minnesota residents.

The North America's Building Trades Union, exists to provide support for unionized workers in the construction industry of North America. Our goal at B&T is to promote growth and development of construction trade unions to ensure a safe, fulfilling, working environment for tradesmen and women in North America. A strong sense of support for and between unions and union workers allows trade unions to have a real, strong, presence in their community and government at both a local and national level. By working together with other local unions in North Dakota and Minnesota, tradesmen and women benefit in terms of safety, economics, and, representation.

More information on North Dakota's Building Trade's Union can be found at http://www.ndbtu.org/.